When my friend Gareth Butler died of a heart attack at the age of 43, he was just about to go on a cricket tour to Tobago with the Captain Scott XI.
At his memorial service, Sean Reilly from Captain Scott approached invited me to go in Gareth's place. On the grounds that it's what he would have wanted, I accepted.
Tobago was fabulous. Less developed that Barbados or St Lucia, it has a tumbledown charm, beaches right out of Robinson Crusoe – some think it was the inspiration for Robert Louis Stevenson's novel – and swathes of pristine rainforest.
We played a couple of games against local teams, who beat us convincingly but in a friendly, sporting way. We ate pasties, drank rum, swam in the warm seas and partied in elegant villas with our teammates.
Playing cricket in March was a novelty. We flew straight out of the British winter into Tobago's balmy tropical heat. I made a few runs, ran around in the field, but mainly just loved being there, in one of cricket's most exotic outposts, soaking up the Caribbean atmosphere, 'limin', as the locals put it, which roughly translates as 'chilling'.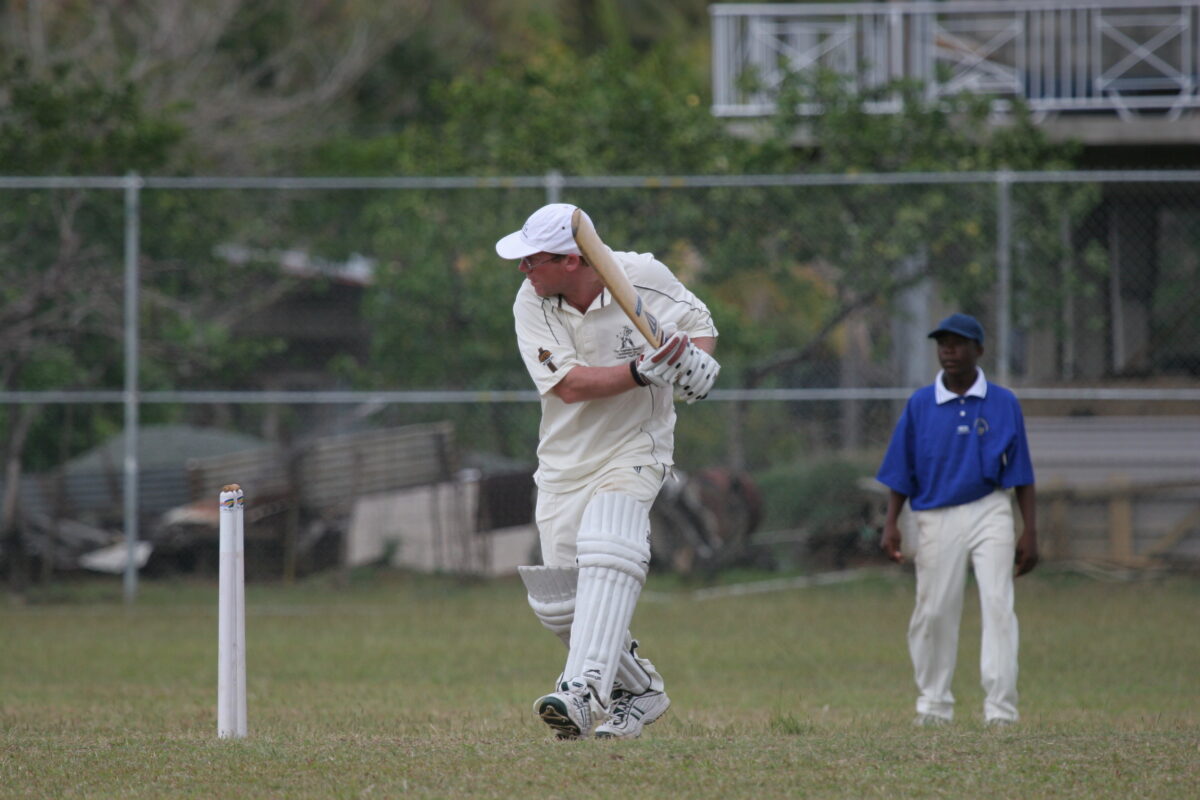 The Captain Scott XI lost their own founding captain some years earlier, the writer Harry Thompson, who died of cancer aged 45. One evening we sat around a pool and listened to an audiobook of his funny and poignant memoir Penguins Stopped Play.
I thought of Gareth and how he would have loved it here.