With a roar of the engine and a twist of the throttle we were off. Blasting over dunes, through rocky valleys and up dry riverbeds, sand and dust billowing out behind us.
We were adventuring out into the Egyptian Western Desert on quad bikes, into the arid, unforgiving interior between the Red Sea and the Nile, home to nothing but a handful of Bedouin. With my daughter Martha sitting behind me and two young guides – one of them taking a Polish woman called Anna on his bike – we set off along the dusty tracks behind the hotel, soon losing sight of the sea.
It was a trip of high adrenalin: quad bikes travel at speeds of up to 60 or 70 kph, which is pretty scary when you're on an unpredictable dirt track, skidding and sliding from side to side, bouncing over bumps and always at risk of being thrown from your seat. The risks didn't seem to bother our guides, they just hammered away at full throttle, zooming up the side of hills just in order to slide down a particularly steep slope as fast as possible.
Many valleys have been cut out of the dessert by the action of the elements through the centuries, so this trip was full of surprises. We spotted a gazelle at one point, and then made a rest break at a Bedouin camp, where we were treated to tea, cakes and a musical performance by a woman and her infant child, accompanied by a one-stringed instrument. It was enchanting; we felt privileged to be there.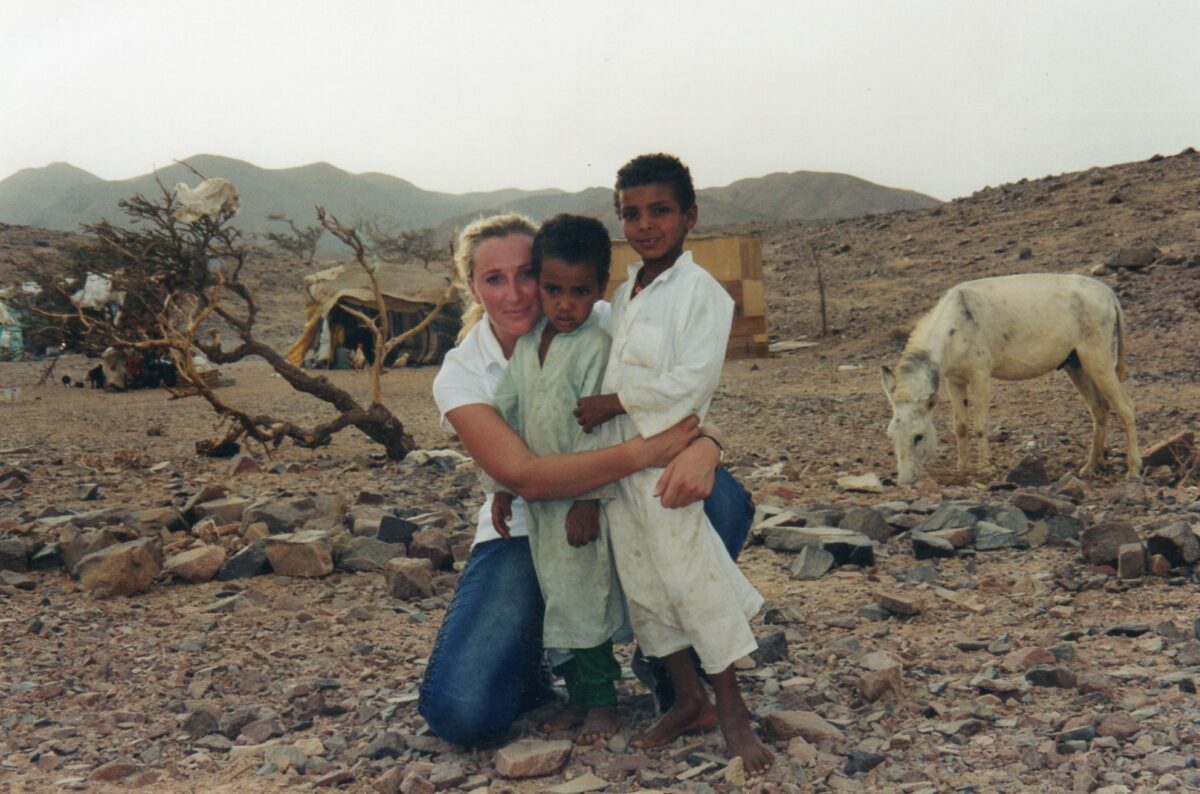 In the past 20 years, Egypt has transformed its touristic reputation from one largely based around historical sites (the pyramids, the sphinx) to one based around watersports and beach life. From the first stirrings of tourist life in Sharm el Sheik – only given to Egypt in 1979 when Israel handed back the Sinai – to the thronging streets of Hurghada, the country has welcomed sun seekers and sportspeople in their millions.
Now, as water desalination technology has improved, new locations have begun to appear far to the south of the country, where only a few years ago stood nothing but camel traders' huts and a few bedouin tribespeople. Notably Marsa Alam, a few hundred kilometres south of the nearest major resort, Hurghada.
An international airport opened in 2002 and now has direct flights coming from Kuwait, Dubai, Paris, Rome and London, bringing guests to its beautifully-appointed hotels. We stayed at the Kahramana, right on the coast with two extra large pools, at least three restaurants and a friendly club at night.
What strikes you about this hotel is its architecture: each room and building has been sculpted and shaped to reflect the local style, with domed rooftops, intricate trellis work and arched balconies, all made from the reddish local stone. In fact the hotel's owner is an architect and designed the whole project himself.
There is a great spaciousness to the site, with small lanterns lighting your way as you wander from your room (almost certainly with a sea view) to the pool or a restaurant; aromatic flowers sit next to lavishly watered lawns; egrets stalk around the water fountains while the hills of the Western Desert form a dusty backdrop.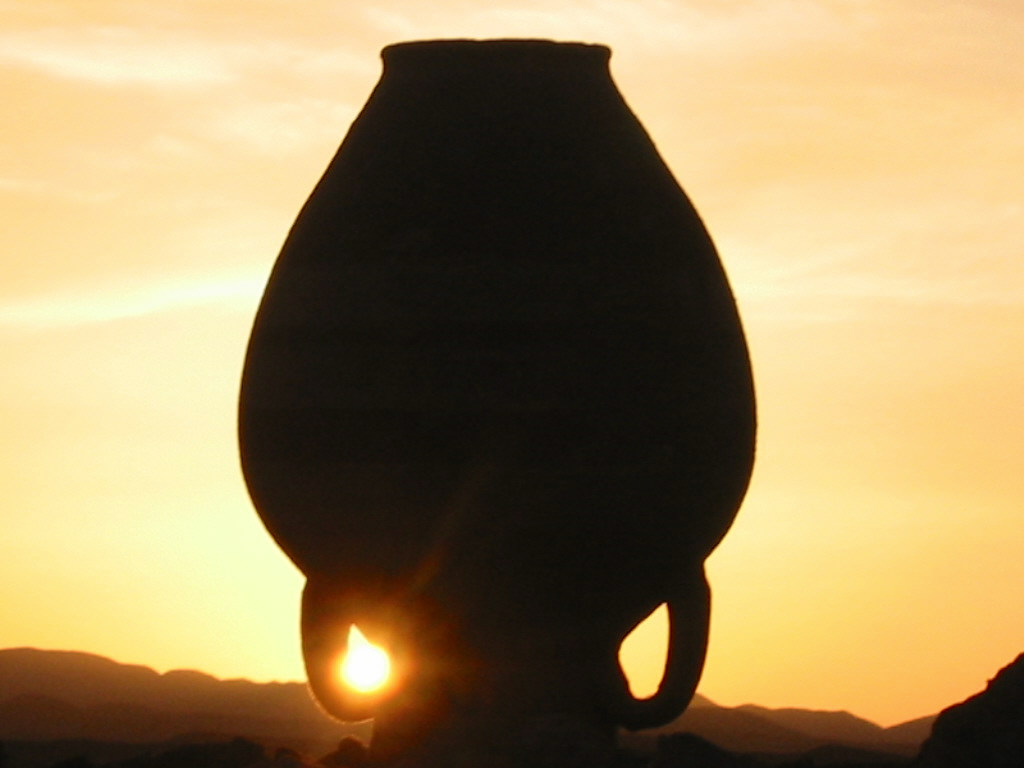 By night, belly dancers and acrobats spin swathes of brightly coloured cloth through the air, with drums and pipes keeping up an insistent rhythmic tune and camels lying on the beach.
Visitors to Kahramana come from all over Europe and the Middle East, so you would not say that one nationality was dominant, although it was remarkable how many Italians were around, wearing expensive-looking jewellery as they sunbathed on the beach or sent each other text messages. One of the restaurants, overlooking the beach, is Italian.
The Pioneer Diving School teaches beginners and experts how to scuba dive, taking them out to the great selection of sites nearby, including the challenging Elphinstone dive, known for its hammerhead sharks and its technical difficulty – there is often a fierce current which can whip you along the main coral reef and out to sea, unless you get deep enough to avoid it.
Then there is the 'dolphin house', officially known as Samadai Reef, where large families of dolphins congregate, drawn by the shelter of the reef as a place to bring up their young. Snorkelling is better than diving here, because you need to be nimble to get close to the speedy, darting creatures. So a guide will take you on his small, inflatable motorboat, trying to get you as near as possible to the path the dolphins are likely to take. Then you jump in and swim as fast as possible towards them. When we did this, Martha and I came within about ten yards of six or seven dolphins. It was a fantastic sight, all the more exciting because we had to swim so hard to achieve it; it was like hunting, but without the kill, of course.
Another day we dived in a series of coral caves and tunnels (with a local guide), with the sunlight filtering down through gaps and making the sand glow beneath us. Jelly fish floated in between the cave walls and we spotted a vivid purple and blue nudibranch – a tiny sea slug, loved by divers for their exquisite colouring.
Back on land, the Kahramana has twenty or so shops on the site, selling typical Egyptian souvenirs, including some things which can actually be useful. We bought a leather pouf and some stone candlesticks. The shop assistants were relaxed and cheerful: one of them gave my daughter a free bracelet, saying: "Today, I'm offering 100 per cent discount".
A large marina has been developed in Marsa Alam, known as Port Ghaleb, with ambitions to be among the largest in the Middle East. Certainly this is a great place to moor if you're interested in exploring this part of the Red Sea.
A further tourism development is under way even further south, close to the Sudanese border. And in Sudan itself, as the wounds of the long civil war begin to heal, there may be room for tourism in another year or two. Some people already land in Port Sudan and take liveaboard boats out to dive the great sites of St John and Daedalus, often thronging with sharks.
But that's for another time.