No sooner had we surfaced from a quite staggering dive - huge manta and eagle rays flying in formation above and below us, reef sharks looming out of the big blue and the best coral in North Male Atol - than the weather hit.
First it was a black cloud the size of Egypt that came tearing towards us from the West, shedding its curtains of rain like an arrested coke dealer in a hurry. Then it was the wind that whipped off the choppy waves and rocked our boat sideways, sending loose crockery for six. Excellent!
The sails went up, all four billowing and then taut as we caught the right angle, and soon we were rattling along at almost 10 knots, heading for the island of Reethi Rah aboard one of just two sailing yachts in the Maldives that function as year-round liveaboards. Getting to and from dive sites can now be almost as much fun as the diving itself.
We were on the Sultan of Fervour (the other yacht is the Sultan of Blues), just delivered brand new from Italy and taking divers on a mystery tour of cool sites, determined partly by the weather and wind direction. We sailed up to Baa Atol for a couple of days, looking in on the super chic resort of Soneva Fushi, and spent an evening on a deserted island where we were served dinner lit by flares on the beach and stars above our heads. After the meal, I took a flare and went for a naked stroll.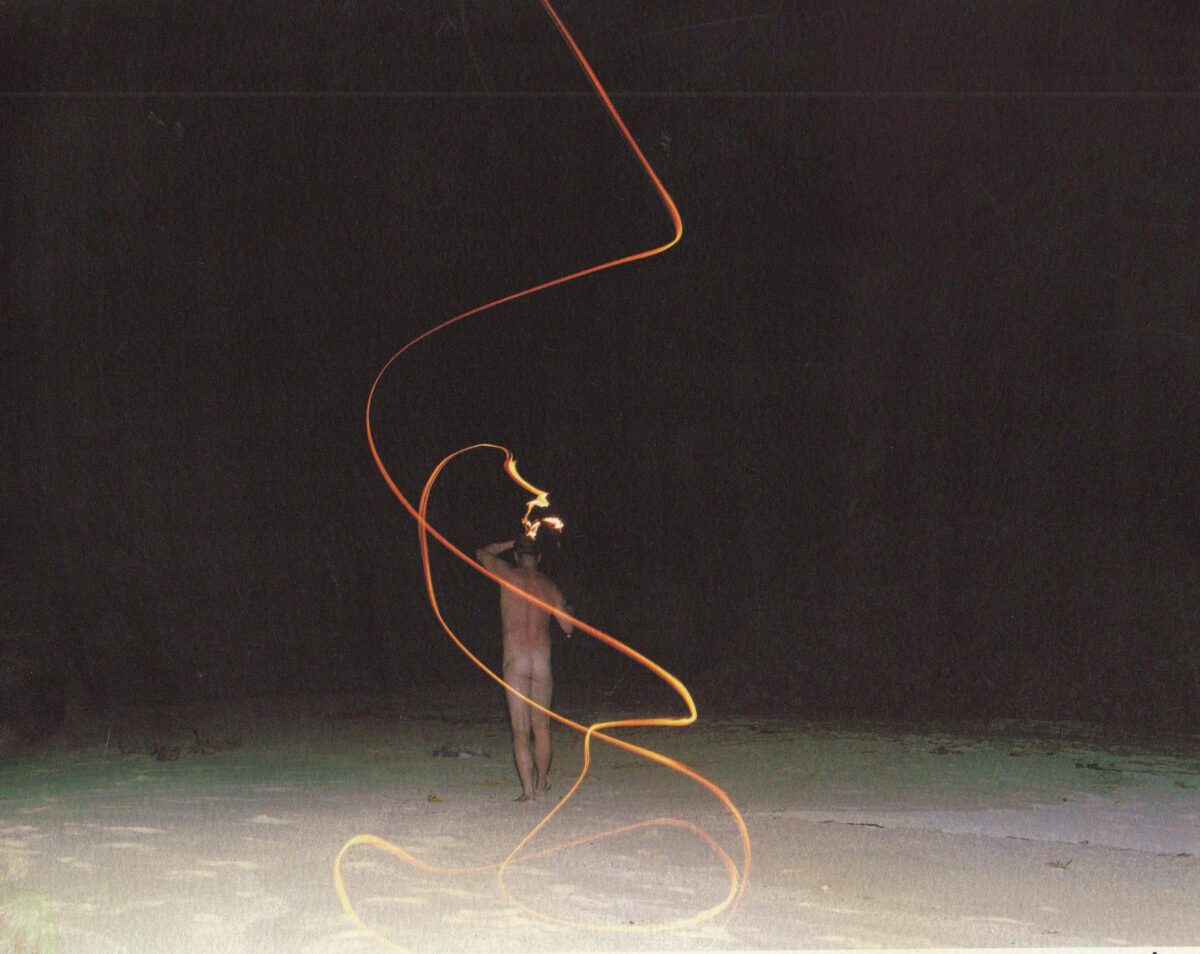 Sailing between dives offers one other positive bonus: the absence of noise and the lack of motorisation. Diving is at best a magnificent opportunity to get close to nature, so if your means of transport can harness natural forces and cut down on fuel, so much the better.
The diving, as visitors to the Maldives will know, is divine. Such a profusion of sea life that you can become quite dizzy when it all swarms around you at once. At Madivaru Beru, we saw two large hawksbill turtles taking off from the cliff edge like slow motion seabirds, besides moray eels nosing in their sinister fashion out of their caves, a mass of glassfish and shoals of clown triggerfish in bright profusion.
Both the diving and sailing operations are run by Sultans of the Seas, a Maldivian company owned by Moho Adil, who also owns the upmarket island of Reethi Rah, one of the One&Only resorts. For the past five years the group has run liveaboards all around the Maldives, from the popular diving grounds of North Male down to the little explored sites of Huvadhoo Atol, with its exceptional coral and complete lack of tourist resorts.
KG Hjalmarsson, the Swedish-born divemaster who runs the Sultan of the Seas cruising operation, has made shark diving his life's work and passion, and is one of the most experienced and knowledgeable figure in Maldives diving. Resident here since 1990, he now takes divers on marine safaris to the most remote and untouched regions of the atoll republic, showing them sites which are far beyond their experience or expectations.
In just five days diving on Huvadhoo, we saw upwards of a dozen green turtles, seven or eight eagle rays, a couple of giant moray eels, dolphins, massive tuna, grand old Napoleon wrasses, stingrays, scorpion fish, thousands of tiny multicoloured fish and – of course – many varieties of shark.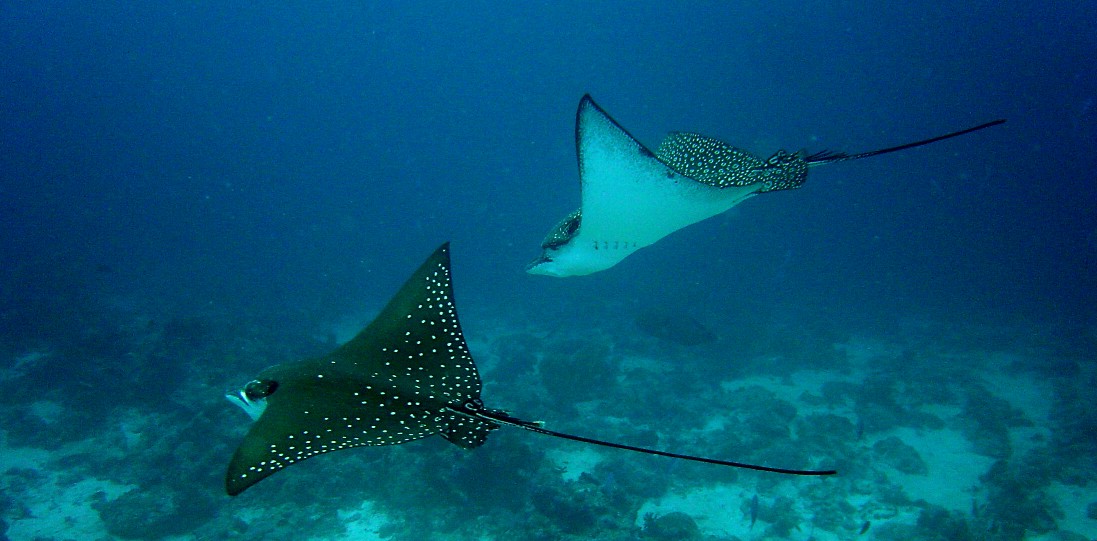 These were the main event. Whereas KG will point out a turtle or a Napoleon wrasse with a pleased grin and a gentle flap of his hand, or an eagle ray with a more excited jab of his fingers, the water really sizzles when a nice big grey comes into view, or even better, a leopard shark sleeping idly on the sandy seabed. One time, he actually punched the water and let out a whoop, like a football fan celebrating a goal.
For the Maldives, sharks are a source of income in two very different ways. For centuries, fishing communities have caught sharks for their meat, fins and (more recently) teeth and jaws, which sell in souvenir shops to tourists.
More recently still, shark diving has become a popular fixture in the scuba world, as the islands' fame has spread. Tourism only began here in 1972, when a group of Italian divers came here. There are now almost 100 Maldivian resorts, each on its own island, spread throughout the country's twenty or so atolls – formed many centuries ago by volcanoes which sank into the Indian ocean, leaving behind these rings of islands.
KG has dived more than 6,000 times all around the Maldives and found that the Huvadhoo has the best shark diving, along with the best coral and the least tourists. There are in fact no tourist resorts at all on Huvadhoo, only local fishing villages and many uninhabited islands (only 200 of the country's 1,199 islands are inhabited).
Huvadhoo is also the largest coral atoll in the world, and the deepest – at around 90 meters – which may account for its stunning coral life. Drawn along by the currents which flow between the islands, you float past vast towers, brilliant yellow ferns, velvet covered antlers, chocolate toadstools the size of a car, vivid purple clams, pale blue alpine flowers, russet caves and forested valleys.
While showing you all these (and more) pleasures, KG is acutely aware of the fragile nature of this paradise. Over-fishing, rampant resort development, pollution and dredging all threaten the environment which has is so dear to him. It is a difficult issue: local fishermen have caught and sold sharks for generations, so why shouldn't they?
Marine experts believe that a live shark is worth more than 100 times more to the Maldivian government in taxes from tourists than it is to the fishermen, sold to the fish market. So jobs as boatmen, dive guides or cooks, paying better than fishing, are among the incentives to stop fishing. But the fishing communities on Huvadhoo do not yet see this money reaching them, so they continue to catch dozens of sharks each month, selling the fins to restaurants in Singapore, Thailand and Hong Kong.
'Finning' has meant a rapid and possibly terminal decline in shark numbers worldwide; wildlife campaigners estimate that 90 per cent of the US shark population has disappeared in the past 15 years, with an estimated 8,000 tonnes of shark fin transported to restaurants around the world. So there is an ecological argument for preserving sharks, quite apart from their value to tourism.
Already, the Maldivian government has outlawed shark fishing at some reefs and completely banned fishing for whale sharks, the largest of all fish. KG is now lobbying the government to set up a nature reserve in Huvadhoo to protect this unique and delicate environment from future incursions, whether touristic or industrial.
"I'd like to see the shark fishing ban extended as much as possible," says KG. "They have already created some protected areas, but these are just popular dive sites, the decision wasn't taken scientifically. I think the government has to strike a balance between fishing and tourism: if locals can earn money from shark diving, that might be the moment to ban shark fishing."
From his hundreds of dives on Huvadhoo, KG reckons the atoll has more leopard and grey reef sharks than anywhere else in the Maldives. He has also seen tiger and giant hammerhead shark here, which are virtually unknown. Again, this species has been aggressive to people in other locations.
Meanwhile, he and Bill Allison are collecting information for a proposal to create a protected area. Coral life is also important to tourists, though it has a different emotional appeal to shark diving. At its best, it really blows your head off. We dived one morning in a place called Kode Kandu, on the east side of the atoll. After coming in from 'big blue', we entered a vast, steep-sided valley, with peaks, spires, towers and lost worlds stretching way above us. Just awesome.
KG is a funny and tremendously amiable man. Born in the small town of Trollhättan in southern Sweden, he trained as an electrician but developed a passion for scuba diving, thanks to beach holidays and Jacques Cousteau on the TV. When he visited the Maldives in 1987: "I loved the small, beautiful islands where you can have privacy; nothing is overcrowded; I love the peacefulness of the country."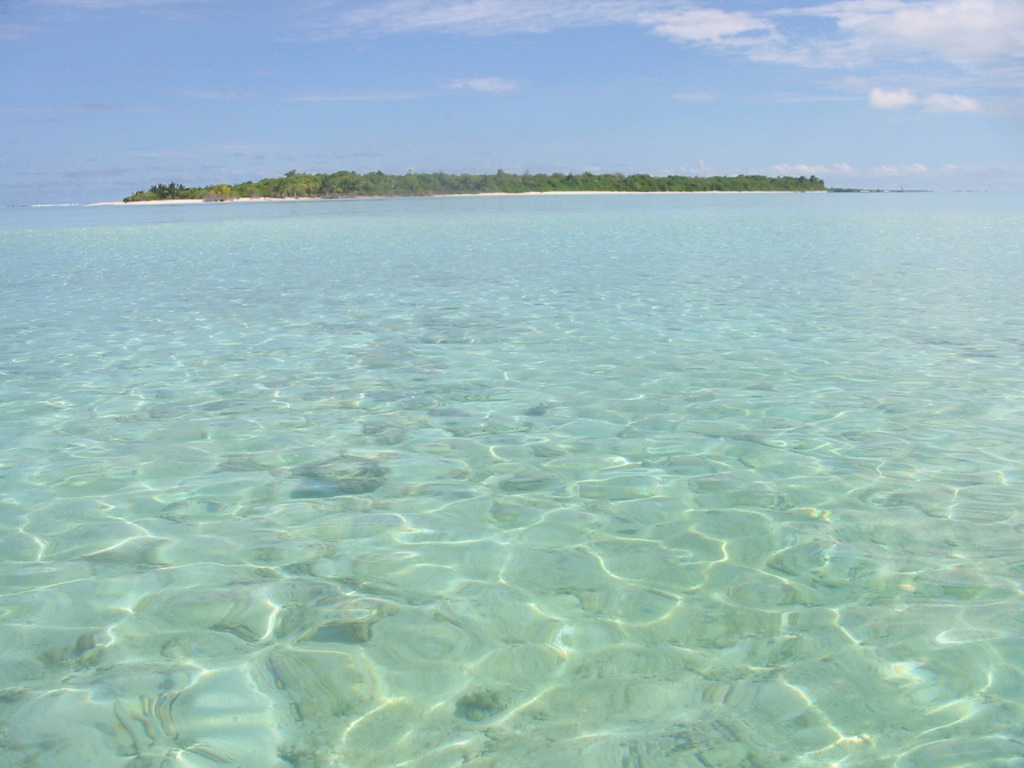 The more time I spent diving with KG, the more I could understand his devotion to these animals. And when I see pictures of shark fins lying on a boat deck, or finned sharks dying on the sea floor, it's an awful sight, really barbaric. With luck, shark fins will one day be treated like ivory is now, as a shameful thing to harvest or to buy.
For KG, the experience of shark diving still has the power to thrill. "You see straight away that it's a different fish," he says. "Ever since you're a small kid you know about sharks. It's like the wolf or the tiger, it's a predator, it has a mystique and danger which you feel in your backbone."
Sailing between these fabulous islands, anchoring to make another blissful dive into the fecund waters with their intense concentration of sea life and corals, then setting sail again and letting the winds blow you across the ocean towards another adventure, is bringing a whole new dimension to Maldivian tourism and makes diving even more of a pleasure.